Cold Heading Tooling
Fastco Industries maintains a complete, full-service tool room ready to meet today's demand for speed and precision in cold headed fastener production. We manufacture most of our cold heading tooling in-house. Therefore, Fastco is able to meet customer needs for fast sample lead times. In addition, we can respond rapidly to changes in part design.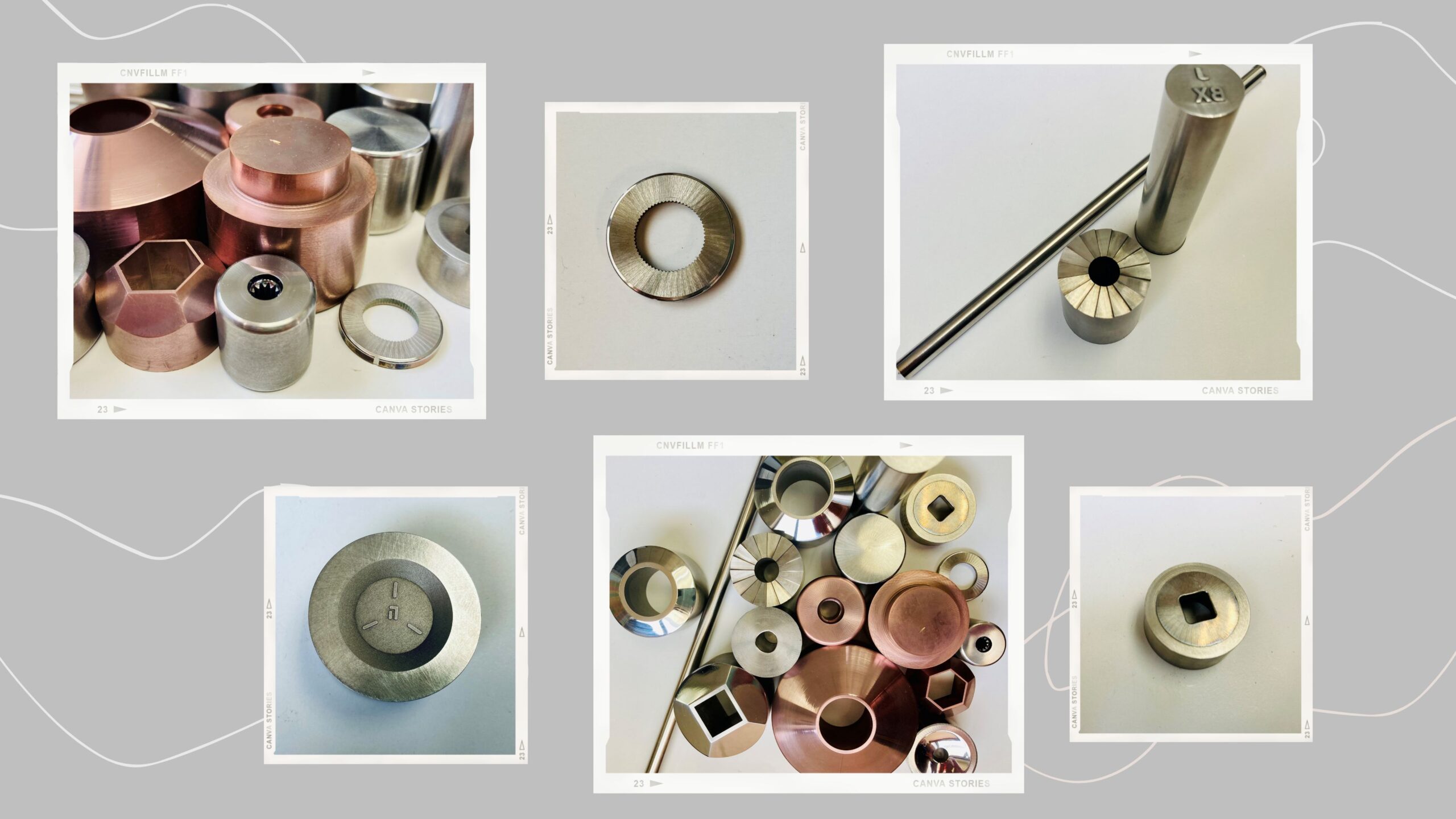 Fastco manufactures a wide variety of forming dies and tools, precision machined for dimensional accuracy with top-of-the-line finishes and superior tool life. As a trusted global supplier of cold headed fasteners, we have developed a unique coordination between our teams in engineering, tooling, inspection, production, and support. As a result, we provide short lead times, competitive pricing, and the highest quality cold head fasteners available for our customers.
Interested in purchasing tooling? Our experience in manufacturing tools for our own production needs gives us an advantage over traditional tool and die shops. We know cold heading tooling and what it takes to make high-quality, high-functioning tools.
Whether you are looking for complex multi-die station fasteners or standard fastener, we can design and manufacture custom tooling to fit your needs.
Tool Steel and Carbide Capabilities
ID/OD Grinding
Surface Grinding
Automatic Honing
CNC Milling and Drilling
Turning and Engraving