For the last decade, Fastco has worked to increase our in-house tooling capabilities. From making less than a quarter of our tooling in-house, we've expanded to making about 80% of our tooling within our three onsite tool rooms.
Making our own tooling allows us to save money and time; we can make a tool set in less than half the time it would take to purchase one. This means we can pivot quickly on design changes and get prototypes out the door quickly.
In-House Tooling Improvements
In recent years, we have made some significant investments in our tooling equipment, including:
A Sodick VZ300L Wire EDM machine, which opened up our capabilities with shaped inserts and trims.

Fastco's Sodick Wire EDM

Our CNC Mills (including a Haas VF2 CNC Mill and a Haas CNC Mini Mill), which we use to make our own knurl dies in-house.
A Haas TL1CNC Lathe, which has expanded our forming of steel solid pockets and punch inserts.
A Weldon CNC ID Grinding Machine, which reduced costs for some of our most expensive tooling (pocketed and tri-lobular inserts). Most importantly, its high level of precision allows us to get an exemplary surface finish, improving the performance of these tools.

Weldon CNC ID Grinding Machine

A laser marking system, which allows us to make all marking tooling in house at a near-zero consumables cost.
Why In-House Tooling?
Manufacturers that make their own tooling provide a huge value benefit to customers for the following reasons:
Decreased Lead Time: The current lead times for most purchased tooling is upwards of 8 weeks. We can make our tooling in less than half that time. If a design change happens, we work on the fly to change out the tool sets. If there is an out-of-stock scenario, we won't need to short orders while we wait for tooling; we also won't need to set up the machine again, adding wasted cost. If a customer needs prototype parts in less than 8 weeks, we can typically make that happen.
Improved Control Over Quality: Making our own tooling allows us to produce better parts. Our tooling produces a superior finish on parts with tighter tolerances and a better total indicator reading (TIR). If we struggle with forming a part on a machine, we can  make tooling adjustments to improve the quality of the part.
Lower Cost of Tooling: Not having to order tooling cuts down on freight costs. Making our tooling reduces costs associated with unnecessary downtime. It also reduces the need for extra outside processing trips and unnecessary extra setups.
Fastco's Tooling Equipment
Fastco has a wide-range of tooling manufacturing equipment, including:
Manual ID, OD, and Surface Grinders
CNC ID & OD Grinders
Honing equipment
CNC Lathe, as well as manual and speed lathes
CNC Mills and manual mills
 Blanchard
Laser Etcher
These machines give Fastco the ability to grind, engrave, turn, mill, drill, and hone our tooling. In addition, we have a wide-range of inspection equipment, including a CMM, comparator, and Keyence, along with micrometers, calipers, and gage pins. We also have a manual arbor press and a hydraulic press for toolset assembly.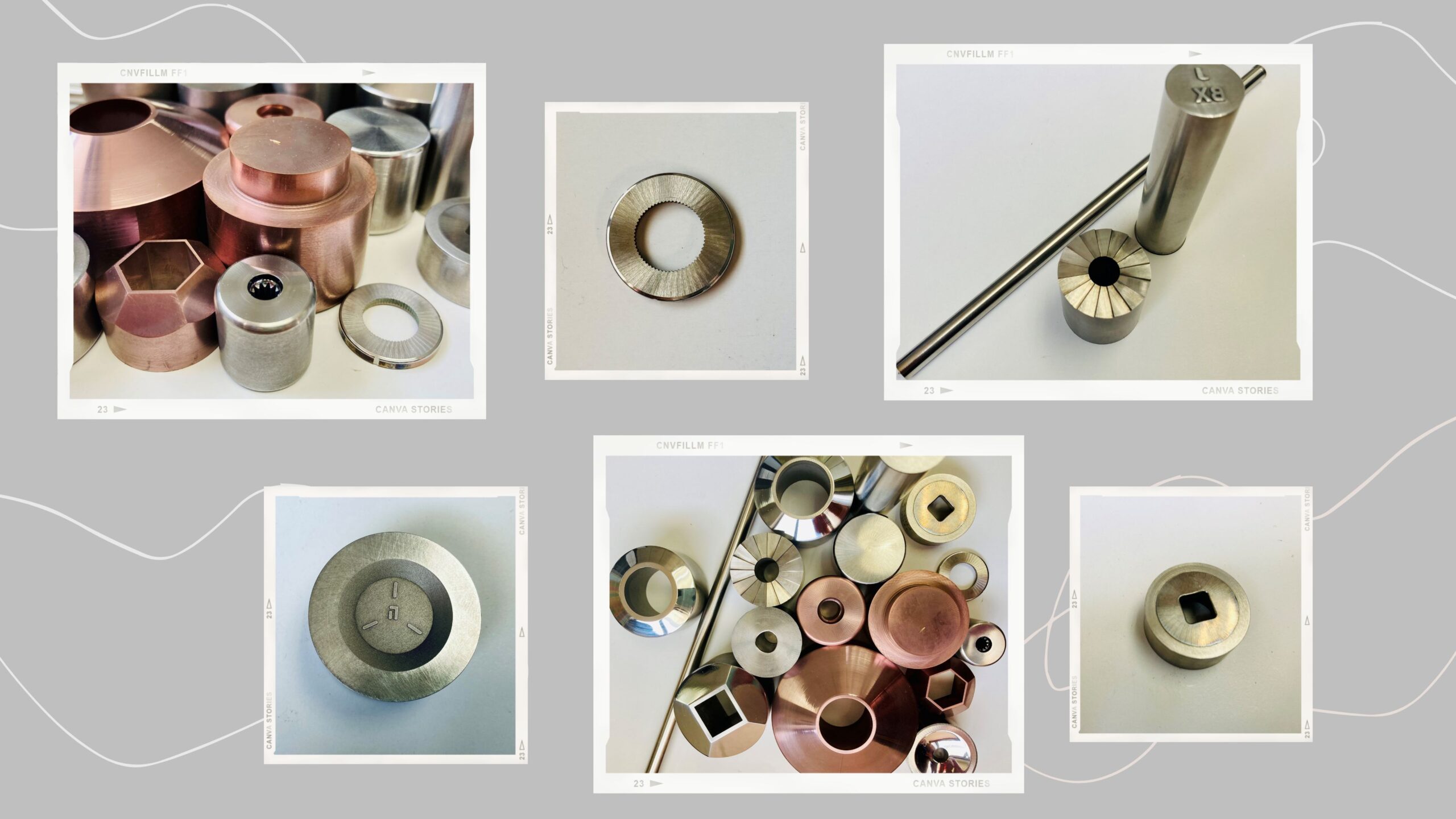 Content for this article was contributed by several key personnel at Fastco who have driven this shift and overseen it over the last several years. Thank you to Nate Barger (Tool Room Team Leader), Aaron Headrick (Purchasing Manager), and Tom Fredricks (Assistant Tool Room Team Leader).