What Is IATF 16949?
If your company is not a part of the automotive supply chain (or even if they are), you may be asking this exact question.
The International Automotive Task Force, or IATF, is made up of a group of automotive manufacturers. According to Cheryl Simon, Fastco's Lead Auditor, "This task force develops standards for  automotive industries worldwide so that every auto manufacturer works to the same standards."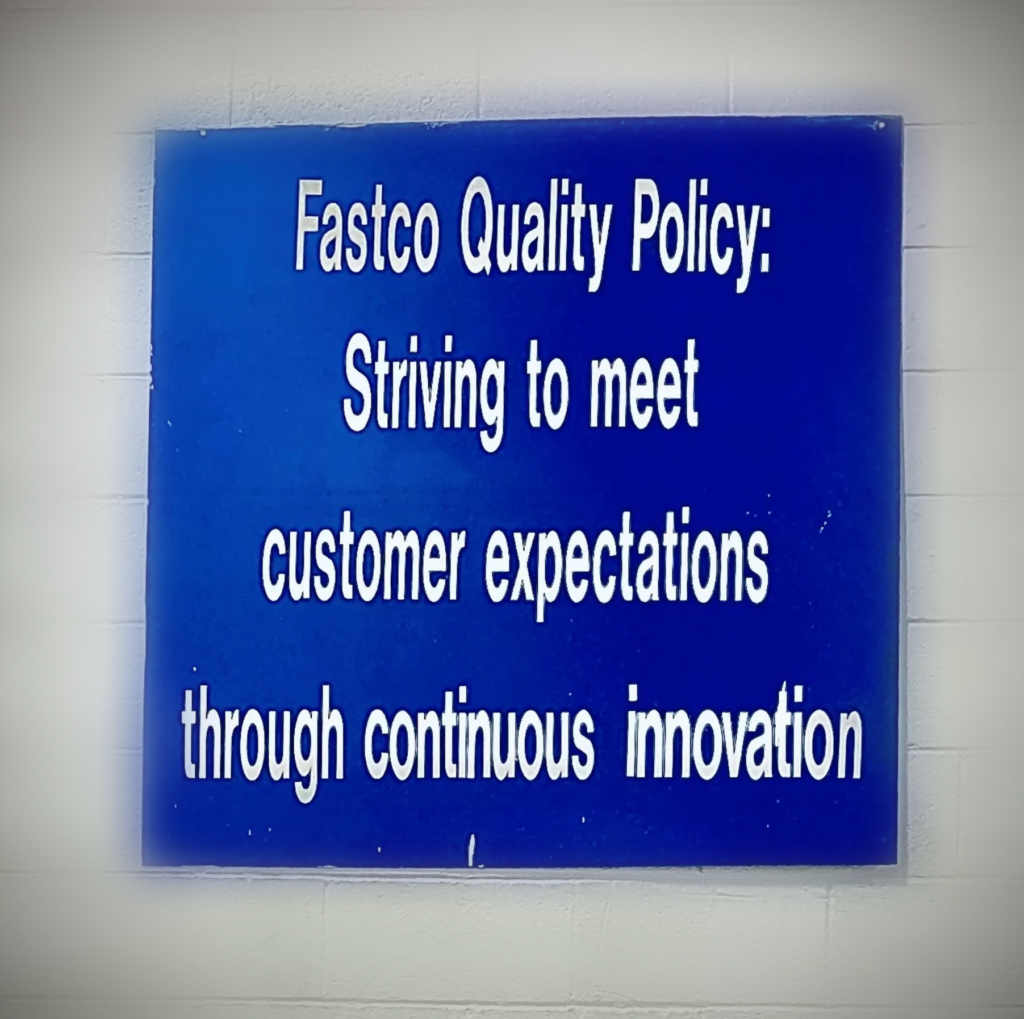 ISO vs. IATF
You may be wondering how this differs from other automotive standards, such as ISO 9001:2015. Cheryl explains that the "International Organization for Standardization [ISO] focuses on customer satisfaction whereas IATF focuses on customer-specific requirements.  To be IATF certified you must also implement the ISO 9001 standards." Both are needed "to support the automotive Quality Management System (QMS)." In other words, "IATF is an extension of ISO 9001:2015." The two certifications work "to make sure that every automotive company is turning out quality parts for its customers [and] has a quality system in place." It also serves as a stamp of approval, certifying that our company is a quality supplier of fasteners.
Becoming IATF Certified
It is not an easy or quick process. Cheryl outlines seven steps to becoming IATF certified:
Evaluate your current quality system

Add systems and processes to meet the requirements

Develop the "Documented Information" for the QMS and your processes

Implement and use the new quality system

Select a registrar for the certification audit

Obtain the certificate of registration

Celebrate!
After you've celebrated, you still have to work to maintain the certificate. To do that, "the company needs to audit its own systems, processes, and products yearly to make sure that [they] still meet the requirements of the ISO and IATF standards."
Continual Improvement
Another difference between ISO and IATF is their purpose. "ISO's purpose is to facilitate international trade by providing a single set of standards that people everywhere will recognize and respect," Cheryl states. IATF, on the other hand, "focuses on continual improvement." IATF-certified companies always work to improve our processes through such things as "reduction of waste, decreasing variations, defect prevention, and improved operations."
For companies in the automotive sector, having a rigorous quality standard and policy seems second nature. Since the 1980s, QMS has been a top priority as the industry works to keep up with competition abroad.
But what about those who supply other industries? You can argue that quality always matter. Cheryl says IATF 16949 certification "tells other companies that your QMS system is solid. You have good processes in place. Customers can rely on your company to give them good quality parts."
As an IATF 16949 certified company, Fastco is poised to provide your company with top-quality parts that meet rigorous, globally-recognized standards. Give us a call today or complete our RFQ form.